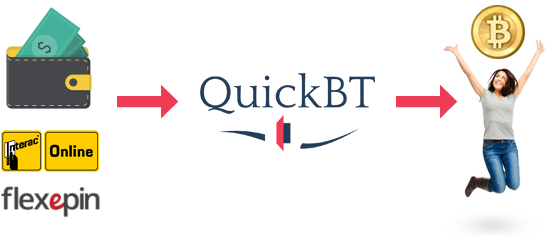 Your fast, secure source for Bitcoin. Over 75,000 satisfied Canadians.
QuickBT is for buying Bitcoin — delivered straight to a Bitcoin address.
It's simple:
Step 1. Get a live market quote
Step 2. Pay with Debit or Cash
Step 3. We send Bitcoin to the Bitcoin address
In just a few seconds!
---
Why QuickBT?
Bitcoin in seconds*, not days


Clear up-front pricing with no hidden charges


Authorized INTERAC® Merchant Account


Authorized Flexepin Merchant Account


Proactive with Canadian FINTRAC regulation


TLS/SSL secured to respect privacy


Friendly and knowledgeable customer service


Growing and earning your business since 2013


Join thousands of Canadians who trust QuickBT.com
*Some first time customers need to make a quick activation call.
---
Bitcoin Core
QuickBT connects to the Bitcoin network using our Bitcoin Core 0.13.2 node.
We broadcast transactions automatically and always calculate an attractive Network Fee (using a confirm target of 2).
This means you get your Bitcoin even faster, since QuickBT transctions are first to be confirmed.
---
QuickBT API (Developers and Wallet Software)
Sell only in Bitcoin. Let Canadians top up with QuickBT.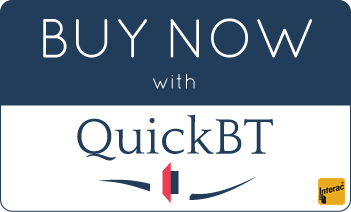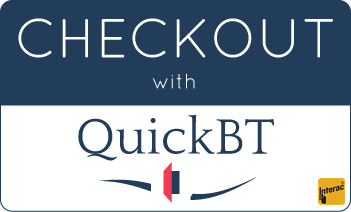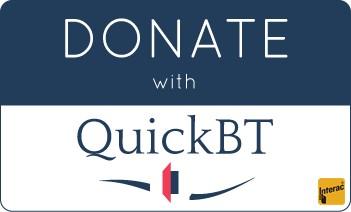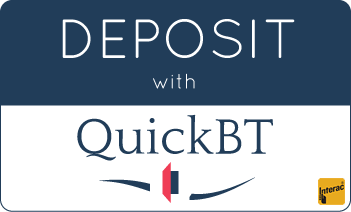 Simply include your transaction information in a URL to our homepage:
https://quickbt.com/?btcto=113mYUVH5BHmeZtZu5scHCqEnpky1gp7EN
&btcamount=0.1
&redir=https://mysite.com/thanks/
&passed_id=11209
All variables are optional. If you include a redirect and passed_id, customers will be redirected here:
https://mysite.com/thanks/?passed_id=11209
Buying Bitcoin from QuickBT is a single workflow, and you can expect customers back within 1-2 minutes.